Things to Know
House Rules:
Check In : 03:00 PM - 10:00 PM
Check Out : 07:00 AM - 11:00 AM
Refundable Damage Deposit - $2,250.00 will be charged at the time of booking which is refundable. If you damage the home, you may be charged up to $2,250.00
Cancellation Policy:

100% refund (minus credit card charges) if you cancel at least 60 days before check-in.
50% refund (minus credit card charges) if you cancel at least 30 days before check-in.
No refund if you cancel less than 30 days before check-in.
Health & Safety:
Enhanced cleaning protocol—a rigorous set of cleaning standards with leading health and hospitality experts for the times of COVID-19 and beyond.
Sanitize surfaces
Sanitize every high-touch surface, down to the doorknob
Use approved products
Use cleaners approved by health experts, like disinfectants with 70% alcohol or higher
Thoroughly clean
Clean room-by-room using our extensive cleaning checklists
Wear a mask and gloves
Help avoid cross-contamination by wearing a mask and gloves
Wash all linens
Wash linens at a high heat setting
Follow all other local guidance
Comply with local laws, including any additional safety or cleaning guidelines
---
Description
Come and be prepared to have FUN while Hanging in Palm Desert
If you're looking for the perfect property that'll provide you and guests with endless hours of entertainment then you have found it.
You're here for the desert sunshine and swimming pool right? Then we definitely have you covered there. But what about other options and activities in and around the property?
How about a golf putting area, a fire pit to hang out at when the sun dips behind the mountains, or perhaps grill up some grub at the built-in bbq island with swim up benches, and it doesn't stop there either. The patio cover misting system will help cool down the temp for those that aren't currently participating in the swimming activities like Marco Polo or a game of hoops.
Let's take the FUN inside
How about a little game of Texas Holdem on the poker table, and if cards aren't your game you can challenge your family member or friend to a game of ping-pong or pool, as the table provides both options. You can even shoot hoops inside as well Lineup next to your friend and see who can sink more baskets in a minute – just remember it's all in the snap of the wrist
When it's time to relax and chill you'll enjoy watching the big game with friends on the large smart game room television with surround sound bar. Employee a buddy to play bartender or take shifts behind the counter as you concoct the perfect refreshment for your entertainment purposes.
For those looking for an area a little less busy, there's a large living room with plenty of sitting for your group to relax and enjoy television and a fireplace.
When it comes time to crash for the night you'll find comfortable accommodations. The Master bedroom features a King Size bed, fire place, large screen television and en suite bathroom with a soaking tub and a walk-in shower.
The first guest bedroom features a Queen Size bed, television, and an en suite bathroom.
Guest bedroom two and three provide Full Size bunkbeds and share the hallway bathroom that features a shower/tub combo.
This Palm Desert vacation home offers exceptional amenities including pool/spa, WiFi, multiple outdoor fire features, misting system, putting golf area, pool table, ping-pong table, porker table, outdoor dining, washer and dryer, and garage parking to name a few.
You'll find fun and convenience around every corner of Hanging in Palm Desert, ideally located near the greater Palm Springs area's best events and attractions.
This Palm Desert vacation home is the perfect choice of accommodations for the BNP Paribas Tennis Tournament, equestrian events at the Indio polo fields, Coachella and Stagecoach music festivals, and so much more.
City ID# STR2019-0119
---
Amenities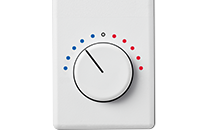 heating & air conditioning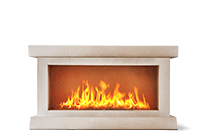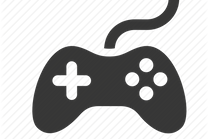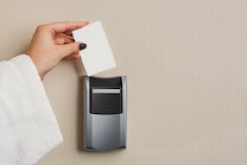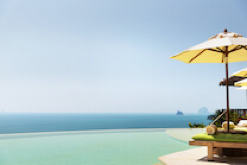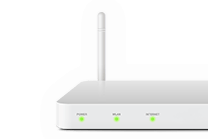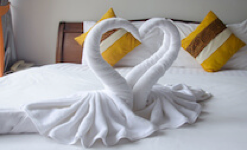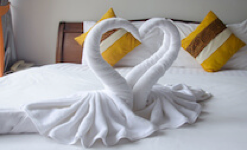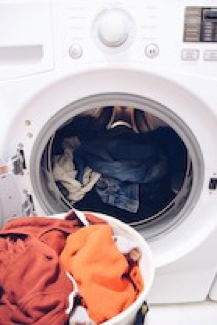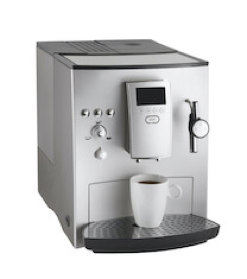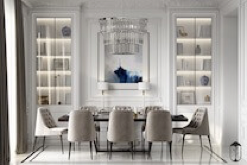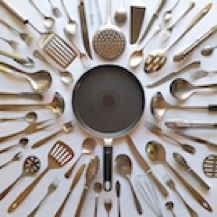 cookware & kitchen utensils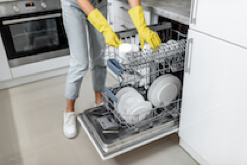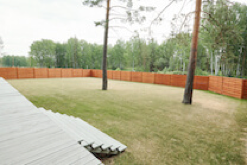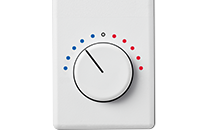 heating & air conditioning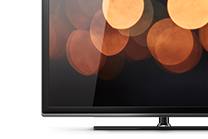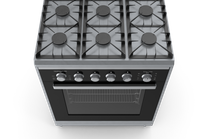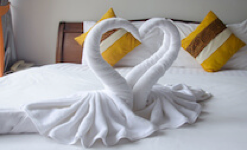 ---
Location