Things to Know
House Rules:
Check In : 03:00 PM - 10:00 PM
Check Out : 11:00 AM - 07:00 AM
Refundable Damage Deposit - $1,200.00 will be charged at the time of booking which is refundable. If you damage the home, you may be charged up to $1,200.00
Cancellation Policy:

100% refund (minus credit card charges) if you cancel at least 60 days before check-in.
50% refund (minus credit card charges) if you cancel at least 30 days before check-in.
No refund if you cancel less than 30 days before check-in.
Health & Safety:
Enhanced cleaning protocol—a rigorous set of cleaning standards with leading health and hospitality experts for the times of COVID-19 and beyond.
Sanitize surfaces
Sanitize every high-touch surface, down to the doorknob
Use approved products
Use cleaners approved by health experts, like disinfectants with 70% alcohol or higher
Thoroughly clean
Clean room-by-room using our extensive cleaning checklists
Wear a mask and gloves
Help avoid cross-contamination by wearing a mask and gloves
Wash all linens
Wash linens at a high heat setting
Follow all other local guidance
Comply with local laws, including any additional safety or cleaning guidelines
---
Description
Welcome ~ Enjoy a home away from home experience at our Private Oasis Getaway. Treat thy temple well! We are located close to Art, Food, Music, and Public Transport making us a perfect residential destination for a getaway in Downtown, Las Vegas! Thoughtfully curated for a cozy, creative, and comfort experience. This is a rental opportunity for you to rent our Creative Oasis, privately. Art Gallery, Vintage Las Vegas bar, 12 ft. Pool, Yoga area, Zen Rock Balancing Garden, and so much more. Welcome to 6th&FRANKLIN where conscious - creative - connection meets hospitality in Downtown Las Vegas! Creative Mega Home. Live Music Room. 12 ft. pool. 4 beautifully furnished bedrooms. 4 baths. Cozy sleeping spaces and the worlds most comfiest couch. Our home is great for group retreat-like experiences. Our home is the essence of feel good. We've been cultivating this creative community with comfort, creativity, and connection in mind. That's why we've opened up 6th&FRANKLIN to Airbnb, to share the magic with you. Our home really is an authentic Airbnb experience -- we really DO live in this home when you aren't. Why 6th&FRANKLIN? ...your energy and well-being matter and you want to get plugged into a home away from home experience that just feels right. ...you want to have an authentic Las Vegas experience that goes way beyond the ordinary, and focuses on the best parts of you. Ask about our total package experiences: Home cooked food (Fresh, Delicious!) Yoga, Reiki, Sound baths (Let's charge our cells!) Meditation, Rock balancing, Bike rides (Treat thy temple well!) Unplug (You deserve it!) The Artist Enclave - Whole property rental @6th&FRANKLIN gives you private access to entire property. Cardinal rule: Do unto other as you wish to be done unto you or in other words - Please leave 6th&FRANKLIN the way you found it! Thank you. ZzzzZzz...please keep music inside after 11pm. Remember this is a residential neighborhood and we really like our neighborhood and neighbors! We ask that our guests treat the neighborhood as if it was their own. Please maintain a smoke-free house indoors and yes, your pets are super cute but please keep them at your house. This listing is for private use of our home yet as your host I am available as much or as little as needed. 6th&FRANKLIN is located in the cultural and geographical heart of Las Vegas. John S. Park, the historic mid-century neighborhood that defined a great period in the evolution of Las Vegas, was the home of many of the personalities that shaped the future of Las Vegas. 6th&FRANKLIN, was previously the home of Bob Stupak, the Vegas casino boss who created the Stratosphere. The John S. Park neighborhood is listed on the city of Las Vegas Historic Property Register and the state and National Register of Historic Places. All your heart's desires are all within a fair radius. Yoga, shopping, the farmers market, convenience stores, art galleries, parks, etc. You name it; it's right around here. The latest and current owner, Joey Vanas, is Executive Director of the First Friday Foundation, and has the day-to-day responsibility of managing the city's largest and longest running monthly community arts and culture festival. You're in the best location in Las Vegas. We're neighbors with the Arts District, the Downtown scene and the Las Vegas strip. A plethora of great restaurants, bars and music venues, a Friday farmers market, the Mob Museum, the Arts District galleries and studios, and Las Vegas' premiere shopping outlets are all within a short walk or bike ride. We have bikes for you to ride, free with your stay, or you can always take an Uber or Lyft with an average 3 minute pick-up time. The city of Las Vegas charges us a 13% city occupancy tax for each guest that you will notice is not in your total. We will be sending you a request to pay this fee in the resolution center after you confirm your reservation.
---
Amenities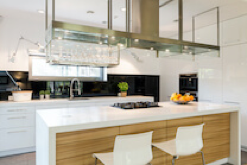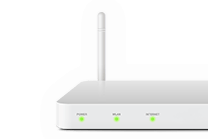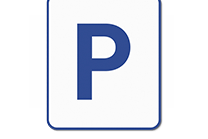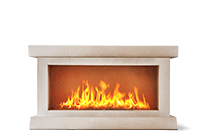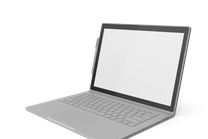 laptop friendly workspace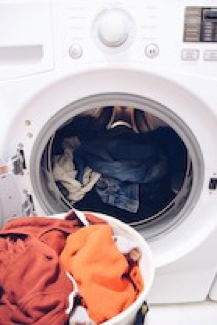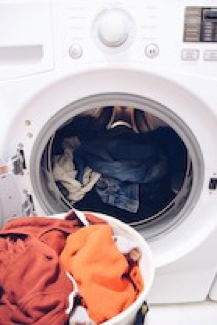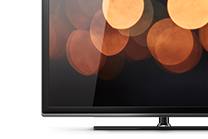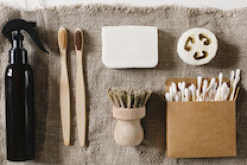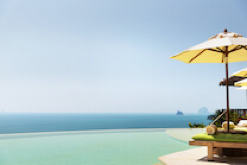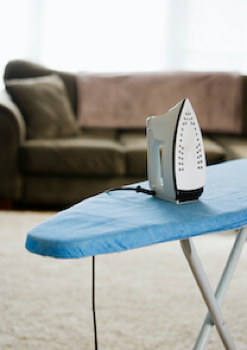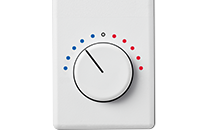 heating & air conditioning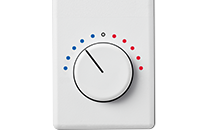 heating & air conditioning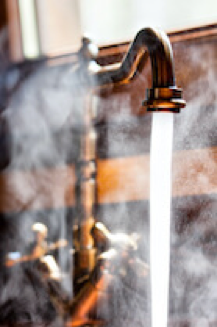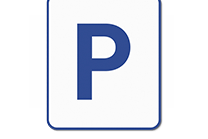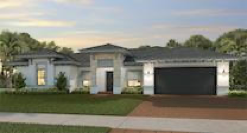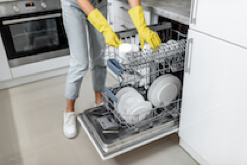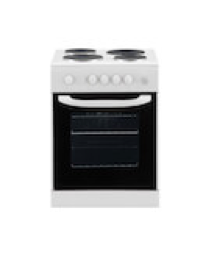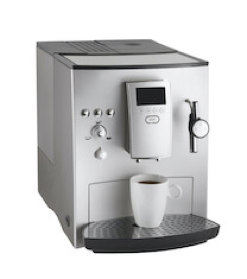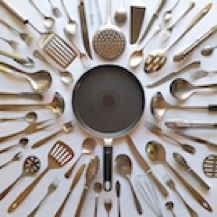 cookware & kitchen utensils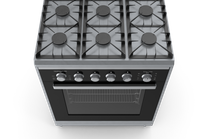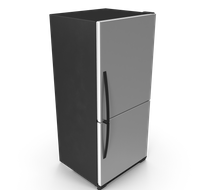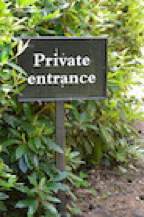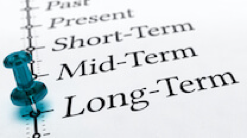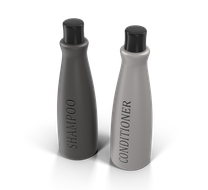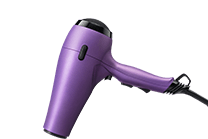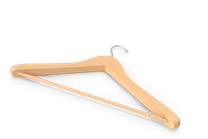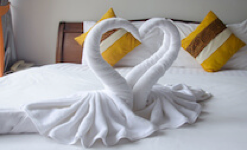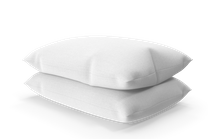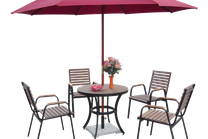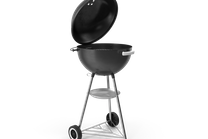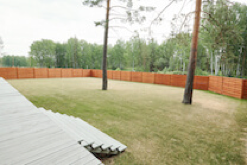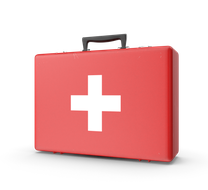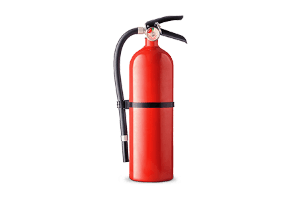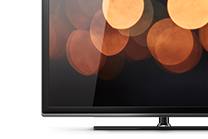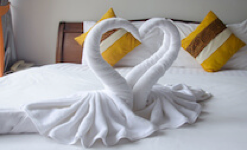 ---
Bathrooms
Full Bathroom 1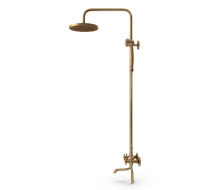 Shower
Toilet
Full Bathroom 2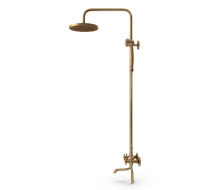 Shower
Toilet
Full Bathroom 3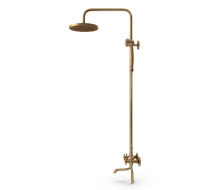 Shower
Toilet
Full Bathroom 4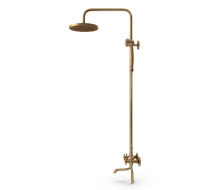 Shower
Toilet
Half Bathroom
Toilet
---
Location