Things to Know
House Rules:
Check In : 03:00 PM - 10:00 PM
Check Out : 07:00 AM - 11:00 AM
Refundable Damage Deposit - $5,000.00 will be charged at the time of booking which is refundable. If you damage the home, you may be charged up to $5,000.00
Cancellation Policy:

100% refund (minus credit card charges) if you cancel at least 60 days before check-in.
50% refund (minus credit card charges) if you cancel at least 30 days before check-in.
No refund if you cancel less than 30 days before check-in.
Health & Safety:
Enhanced cleaning protocol—a rigorous set of cleaning standards with leading health and hospitality experts for the times of COVID-19 and beyond.
Sanitize surfaces
Sanitize every high-touch surface, down to the doorknob
Use approved products
Use cleaners approved by health experts, like disinfectants with 70% alcohol or higher
Thoroughly clean
Clean room-by-room using our extensive cleaning checklists
Wear a mask and gloves
Help avoid cross-contamination by wearing a mask and gloves
Wash all linens
Wash linens at a high heat setting
Follow all other local guidance
Comply with local laws, including any additional safety or cleaning guidelines
---
Description
A stay at the Desert Ridge Estate is truly unforgettable You'll enjoy nothing but the very best in first class accommodations for up to 30 guests, top quality amenities, luxurious furnishing and beautiful surroundings during your stay at this one of a kind vacation destination.
What's not to be expected are the amazing number of water features, some of the most magnificent views that the desert has to offer and the ability to offer guests special activities and conveniences that no other luxury vacation property can. All this and much more makes the Desert Ridge Estate the perfect choice for an unforgettable vacation, corporate retreat or long awaited family reunion.
This luxury desert estate offers the perfect blend of indoor luxury and outdoor magnificence in the entire greater Palm Springs area. The exterior and surrounding grounds of The Desert Ridge Estate are as gorgeous as the interior.
The estate is situated on 10 private acres that are completely fenced in with hundreds of full grown citrus trees defining your privacy and the estate's perimeter. The estate is strategically located so our guests can enjoy some of the most magnificent and spectacular views that the desert has to offer. We offer a wide variety of unique and well maintained outdoor living and entertainment areas to accommodate small, intimate and personal times as well as larger and more festive functions.
Come and relax while you enjoy a stunning pool spanning out more than 100 ft in length with an infinity-edge, a bathing shelf and a spa surrounded by natural rock waterfalls, fountains and creeks private enough for relaxing moments, but large enough for everyone to join in.
Enjoy your own private 3 acre, spring-fed lake, swimming, fishing or just having fun. We are secluded and private enough to provide peace, tranquility and serenity when needed, but not far away from the airport or the heart of Palm Desert, Palm Springs, La Quinta and other surrounding cities.
The Estate's natural stone and brick 5,341 sq. ft. main house, with a 750 sq. ft. 2 bedroom adjacent guest house, were both custom built featuring nothing but the very finest in high quality materials, amenities, fixtures, appliances and an all-inclusive smart technology system that monitors everything from lighting and room temperature to the 1st class security system and private electronic gated entry.
The Desert Ridge Estate is a true turn-key luxury vacation property, having all the upscale furnishings, decor, linens, towels, fully equipped and accessorized gourmet kitchen, including table settings for up 30 guests to make you feel right at home.
The Estate's innovative design elements, and high level of space planning detail used throughout the interior living area, has created a unique, luxuriously comfortable and guest friendly environment that's so versatile it satisfies the desires for a private romantic weekend, the necessities of a family reunion as well as the business expectations of an important executive corporate retreat.
Desert Ridge Estate is uniquely spectacular when compared to other Palm Desert Luxury Vacation & Special Event Properties, but the Luxurious Accommodations, extensive list of 1st Class Amenities and attention to detail will take your stay at the Desert Ridge Estate to a whole new level.
We believe that well deserved vacations, very special events, important corporate retreats and long awaited family gatherings play a very important role in creating some of life's most pleasant, long lasting and extremely gratifying memories and the setting for those memories deserves nothing less than the perfect blend of indoor luxury and outdoor magnificence.
The Estate's Outdoor Pool & Spa Area: Stunning Custom Built Infinity-Edge Pool spanning more than 100 ft. in length. The Estate's oversized pool and private spa were designed with our guests in mind and can comfortably accommodate large numbers of guests. The pool is heated year round, has a custom built sun bathing shelf and is surrounded by natural rock waterfalls, fountains and creeks. In addition, the entire area surrounding the Estate's pool and spa feature some of the most magnificent Mountain and Lake Views that the desert has to offer and the vast quantity of pool/spa upgrades goes a long way toward making your stay at the Desert Ridge Estate a truly memorable and first class experience.
The Estate's Private 3 Acre Spring-Fed Lake: Our Private 3 Acre Spring-Fed Lake is one of Desert Ridge Estates most talked about, appreciated and popular features. The size and location of the lake make it ideal for swimming, exercising, playing or for just plain relaxing. It's also completely stocked with fish, you can use the Estate's row boat to reach areas of the lake that aren't accessible from land in search of that big one that got away.
The Estate's Outdoor Living & Entertainment Areas: With 10 full acres to choose from, the Estate has more than its fair share of unique, picturesque and memorable outdoor living and entertainment setting to choose from. Our guests have a very diverse list of choices, ranging from small, intimate and personal to extremely large, versatile, functional and festive. All of the Estate's settings can be as private as you want them to be, gorgeous palm trees, soothing waterfalls and fountains, to the shimmering three acre lake.
Pool/spa heat is added upon request at an additional charge.

Permit ID#
---
Amenities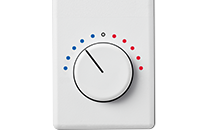 heating & air conditioning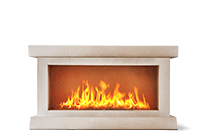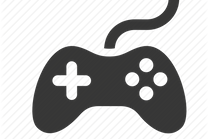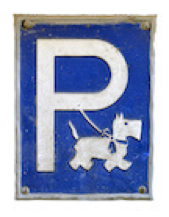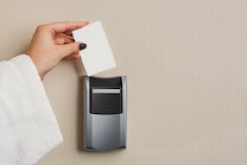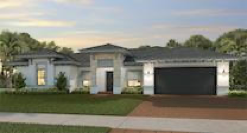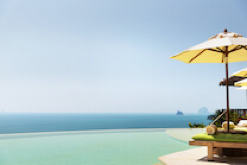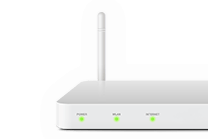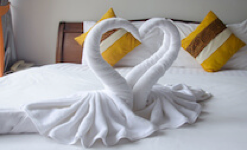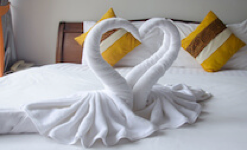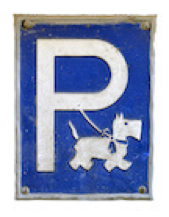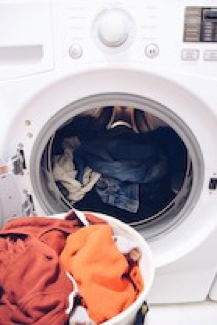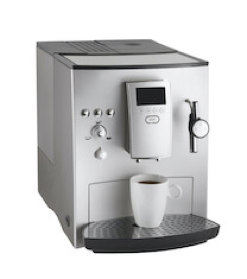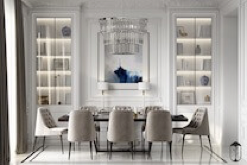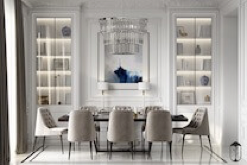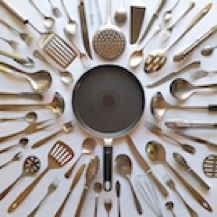 cookware & kitchen utensils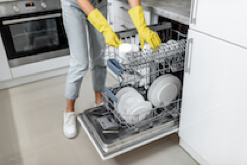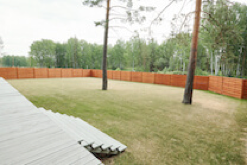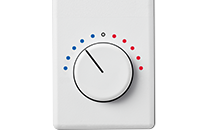 heating & air conditioning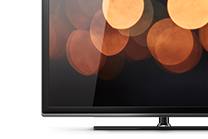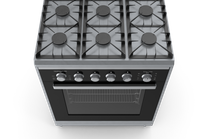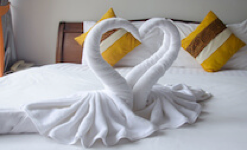 ---
Location