Things to Know
House Rules:
Check In : 03:00 PM - 10:00 PM
Check Out : 07:00 AM - 11:00 AM
Refundable Damage Deposit - $350.00 will be charged at the time of booking which is refundable. If you damage the home, you may be charged up to $350.00
Cancellation Policy:

100% refund (minus credit card charges) if you cancel at least 60 days before check-in.
50% refund (minus credit card charges) if you cancel at least 30 days before check-in.
No refund if you cancel less than 30 days before check-in.
Health & Safety:
Enhanced cleaning protocol—a rigorous set of cleaning standards with leading health and hospitality experts for the times of COVID-19 and beyond.
Sanitize surfaces
Sanitize every high-touch surface, down to the doorknob
Use approved products
Use cleaners approved by health experts, like disinfectants with 70% alcohol or higher
Thoroughly clean
Clean room-by-room using our extensive cleaning checklists
Wear a mask and gloves
Help avoid cross-contamination by wearing a mask and gloves
Wash all linens
Wash linens at a high heat setting
Follow all other local guidance
Comply with local laws, including any additional safety or cleaning guidelines
---
Description
This is one of the largest vacation rentals in south Florida. Located on 50,000 square feet of land with 5 buildings, totaling 8 bedrooms and 8 bathrooms. Heated pool and a 10 person hot tub. Rate includes all 5 houses - complete privacy. Please note parties are not allowed here no exceptions. In any case the police would shut the party down.

Our properties are clean and safe and are ready for our guests arrival.

The space
DECADENT COMPOUND
The newly-renovated Decadent Compound is one of the single largest, most unique rentals in South Florida - a modular array of 5 free-standing private homes, all featuring a vibrant array of art, sharing an exceptionally large tract of beautiful green space. The rate listed includes all 5 houses described below so you will have complete privacy.

Open for Guests from December 2015, Decadent Compound has been a labor of love and includes:

-New kitchens featuring beautiful cabinetry, lighting, decorative tile, counter tops and stainless steel appliances like refrigerators, dishwashers, ranges, ovens and coffee makers
-New bathrooms featuring new toilets, bathtubs, exotic marble tile, shower enclosures, vanity cabinetry, sink fixtures, lighting, and ceiling-fixed rainshower fixtures with integrated, multicolored LED lighting that create incredible ambiance at night
-New furnishings, including King size beds, dressers, couches and dining tables
-New laundry facilities, with high capacity washers and dryers
-New air conditioning units, thermostats and ceiling fans
-New flat screen TV's with Apple TV which includes Hulu and Netflix, and over 175 new movies free to the guests
-New paint, flooring and lighting throughout, and in some cases, windows and doors
-New landscaping, including grass, plants and trees, plus privacy fencing and walls
-New fun amenities such as pools and hot tubs
-New automated security keypads easy, keyless access to each apartment
-Newly commissioned artists, and new sponsored grants for Artists In Residence, to create vibrant murals, paintings, sculptures and mixed-media throughout Decadent Compound, both inside the accommodations and outside throughout the grounds

AN ARRAY OF FREESTANDING VACATION APARTMENTS, FROM STUDIOS TO 3 BEDROOMS
Decadent Compound is comprised of 5 distinct structures that vary in size from studio efficiencies to a 2-story, 3 Bedroom lodge - perfect for groups of people who want to be together, yet appreciate having their own space. Every bedroom features King size beds.

- DECADENT MURALS (Building 4)
Decadent Murals, named after the dramatic mural dominating the airy, bright living room, is a 3 bedroom, 3 bathroom, 2-story house that sits at the rear of the property. With 16' ceiling heights, 1 bedroom downstairs and 2 bedrooms upstairs, Decadent Murals faces the pool and backs up to an enormous lawn. Sleeps up to 6 people..

- DECADENT RETREAT (Building 3)
Decadent Retreat is a beautiful, spacious apartment adorned with murals on its exterior with 2 bedrooms and 2 bathrooms, both a shower and a tub, and lots of closet space. It faces the pool and an enormous lawn. The Decadent Retreat also has a Queen sized Lazyboy Sleeper with memory foam mattress. Sleeps 4-6 people.

- DECADENT STUDIO (Building 2)
Decedent Studio is a chic, open-floorplan space for living and sleeping, a small dining table, plus a separate expansive foyer ideally suited as a workspace or storage area for travelers with toys. It sits in the middle of the property and faces the pool. Sleeps 2 people.

- DECADENT KEYS (Building 1)
Decadent Keys is an intimate space with a bedroom separate from the living area, featuring a small kitchen. It sits towards the front of the property and faces the pool. The Decadent Keys also has a Queen sized Lazyboy Sleeper with memory foam mattress. Sleeps 2-4 people.

- DECADENT SUITE (2417)
Decadent Suite is an adorable, airy space with light-colored furnishings, plus a freestanding soaking tub for luxurious baths large enough for two people. Featuring a small foyer, it sits at the front of the property facing the street and park. Sleeps 2 people.

EXCEPTIONAL GROUNDS, AMENITIES AND OPEN SPACES. PLUS ART.
The Decadent Compound is the ultimate private oasis, ringed by 6' wood fencing and tastefully accentuated by a 6 foot concrete wall, giving guests extra layers of privacy, intimacy and security on a 360° basis. The property also features an exceptionally large, heated, crystal clean swimming pool, flanked by a large expanse of tile decking, with integrated 10-person hot tubs. Each of the pools and hot tubs feature waterfalls, water fountain features that, and fantastic LED lighting that changes colors. Poolside is also a great place to congregate for cocktails with fellow travelers as the sun goes down.

The main grounds span over 40,000 contiguous square feet. The grassy grounds have been completely leveled and re-sodded, and host native tropical foliage, coconut-laden palm trees and mature native fruit trees that bear avocados, star fruit and mangoes. Directly adjacent to the property is Rose's Garden Park, a one-acre eco-designed public park featuring manicured lawns, a shaded children's playground, and 5 state-of-the-art gym workout stations for those who wish to properly exercise.

Decadent Compound's expansive grounds are also perfectly suited for peacefully fostering creativity and wellness, with plentiful space to practice yoga, meditate, exercise, stargaze, write books and blogs, create new music, and flex artistic muscles like painting, sculpting and photographing nature, people and objects. Guests will see expressive murals by top muralists.

A RARE DESTINATION COMPOUND FOR LARGE GROUPS
South Florida is the perfect destination for friends, family and business travelers to choose for incredible weather, plentiful entertainment options and world-famous events. Decadent Compound is that extraordinarily rare combination of location, privacy, expansive grounds and varied accommodations that can host 16-20 guests in extraordinary comfort. Destination wedding parties, corporate retreats, and centralized special event lodging with friends are all possible here.

STANDARD STOCKED ESSENTIALS
Every free-standing private accommodation at Decadent Compound comes fully stocked with plates, bowls, glassware and wine glasses, cooking pots & pans, a coffee pot, cooking utensils, knife sets, silverware, bedding, blankets and bath towels. We also routinely stock bath essentials such as bath/body wash, shampoo; house essentials like dishwashing liquid, washing machine detergent, paper towels, and toilet paper; plus other things like trash bags.

WIRED, CONNECTED AND PROGRAMMED FOR ENTERTAINMENT
There is fiber-optic superfast WiFi that works great both inside and outside. Bedrooms and/or living rooms are likely to feature Flat Screen TV's, Apple TV controllers, Netflix and Hulu subscriptions, and an array of pre-purchased movies in a master library. Building 4's living room has cable tv with sports package.

CONVENIENT ONSITE PARKING, AND A TRULY AMAZING LOCATION
Unlike many other high-occupancy rentals located within residential neighborhoods, which can become problematic for neighbors, Decadent Compound has plentiful onsite parking integrated within the property. We can accommodate up to 7 cars. Because the compound is located at the far end of a dead-end street, street traffic is extremely minimal.

The compound itself is phenomenally located less than 1 mile from Interstate 95, the main north-south interstate highway artery connecting Maine, New York, Washington DC, and Miami. Fort Lauderdale International Airport is a 7-mile, 10 minute drive; Miami International Airport is a 21-mile, 30 minute drive; beautiful Hollywood Beach is a 4-mile, 10 minute drive; and Miami's famous South Beach is a 23 mile, 30 minute drive away. Lastly, the Florida Tri-Rail system has a train stop only 1 mile away, Hollywood Station, making day trips to West Palm Beach, Miami, or any coastal city between, a very easy commute, with taxis and Uber cars readily available at each station.

DECADENT COMPOUND CAN EXPAND TO DECADENT NEIGHBORHOOD
Decadent Compound is part of a larger group of properties owned by the same host in the same neighborhood. For groups larger than 20 people which require more than 8 bedrooms, groups can also book Decadent Oasis (Sleeps up to 14) and Decadent Groves (Sleeps up to 10), both 5 Bedroom / 5 Bath homes with pools nearby, plus Decadent Cottage, a 1 Bedroom across the street (Sleeps up to 4). Called Decadent Neighborhood, this economically-advantageous package expands the total number of bedrooms to 19 and the total number of guests up to 44. Decadent Neighborhood, the ultimate destination package, has it's own dedicated listing. All four of these separate properties are within easy walking distance

Guest access
Guests will have the entire compound for themselves with the utmost privacy. We do not keep any personal items on this property as it a full time vacation rental.

Other things to note
Billiards Table
Volleyball
Tetherball
Propane Barbeque Grill
Mango Trees

These are our cleaning procedures as regards COVID-19:
• We dust, sweep or vacuum all floors
• We clean the surfaces with water and soap
• We spray high-touch surfaces in each room with a disinfectant spray
• We let the disinfectant stand for the length of time specified on the product label
• We allow the surface to air-dry once sprayed
• When we finish sanitizing and resetting a room, we close the door and disinfect the doorknob. Once sanitized, we don't re-enter the space.

Ample parking for 8 cars.
Ability to rent additional homes for even larger groups.
---
Amenities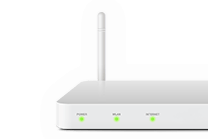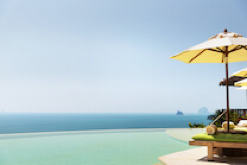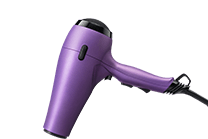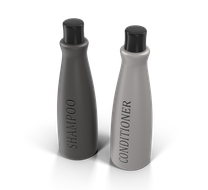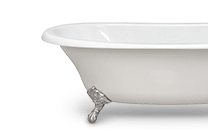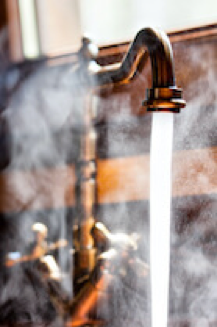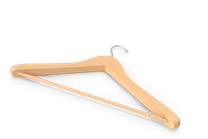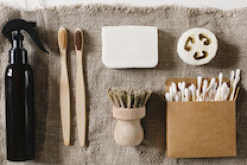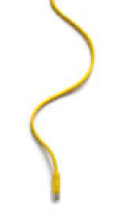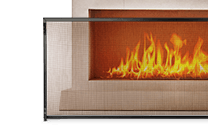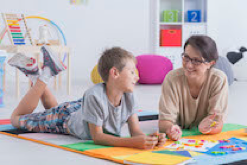 babysitter recommendations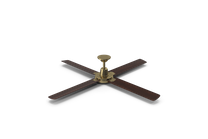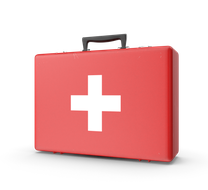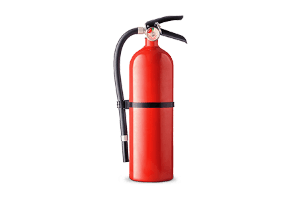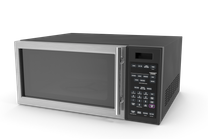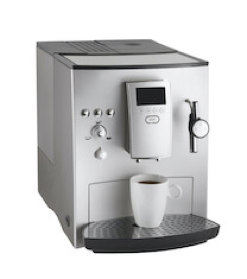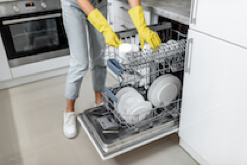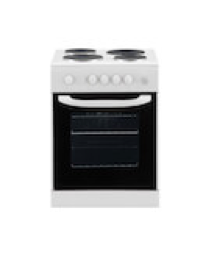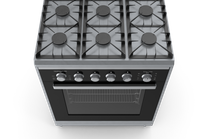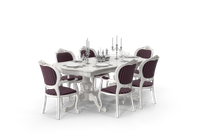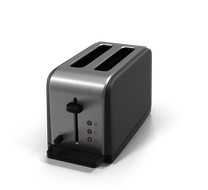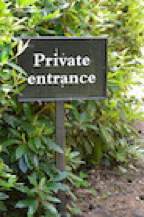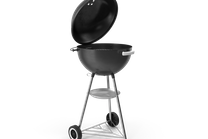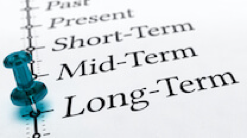 ---
---
Location