Things to Know
House Rules:
Check In : 03:00 PM - 10:00 PM
Check Out : 07:00 AM - 11:00 AM
Refundable Damage Deposit - $1,000.00 will be charged at the time of booking which is refundable. If you damage the home, you may be charged up to $1,000.00
Cancellation Policy:

100% refund (minus credit card charges) if you cancel at least 60 days before check-in.
50% refund (minus credit card charges) if you cancel at least 30 days before check-in.
No refund if you cancel less than 30 days before check-in.
Health & Safety:
Enhanced cleaning protocol—a rigorous set of cleaning standards with leading health and hospitality experts for the times of COVID-19 and beyond.
Sanitize surfaces
Sanitize every high-touch surface, down to the doorknob
Use approved products
Use cleaners approved by health experts, like disinfectants with 70% alcohol or higher
Thoroughly clean
Clean room-by-room using our extensive cleaning checklists
Wear a mask and gloves
Help avoid cross-contamination by wearing a mask and gloves
Wash all linens
Wash linens at a high heat setting
Follow all other local guidance
Comply with local laws, including any additional safety or cleaning guidelines
---
Description
The solar powered 7,900 sqf luxury Sullivan Estate & SPA Retreat features 6 bedrooms and 6 baths, zone controlled air conditioning, hardwood floors and imported tile throughout. High, wood beamed ceilings, hand crafted wood moldings, skylights, fireplaces and French doors create a feeling of timeless grace. The gourmet kitchen is a chef's delight and serves both casual and formal dining rooms. Oversized stone fireplaces illuminate the living room and lounge room. The extraordinary master suite features Koa wood flooring, a private sitting room, Roman Bath, skylights and tiled balcony overlooking the Pacific Ocean with captivating sunsets, glimpses of migrating whales and frolicking dolphins.
Brick walks meander through 5 1/2 acres of lush tropical landscape, sparkling fountains, pools and cascading waterfalls. Extensive verandas and cantilevered viewing decks are ideal for dining and entertaining, offering panoramic ocean views from Kaena Point to the famous Banzai Pipeline Beach.
Outdoor facilities include a chlorine-free, solar heated temperature controlled salt water swimming pool and twelve person Jacuzzi situated in the perfect spot to relax with a cocktail and watch a Hawaiian sunset over the Pacific Ocean. A commercial grade outdoor kitchen provides for elaborate poolside entertaining. Our Health Gourmet Café offers a wide variety of tasty, healthy dishes and drinks to spoil you with.
Exclusive SPA & Recreational Facilities with state-of the art treatments and equipment are our strength. The Sullivan Estate & SPA Retreat is a private haven for up to twelve guests.
The property will be made exclusively available to the renter for a full period of 30-days and no one else may occupy the property during that period. Rates based on a 30 day rental period. Please Inquire.
The Maruca Group
---
Amenities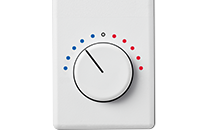 heating & air conditioning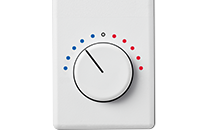 heating & air conditioning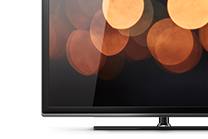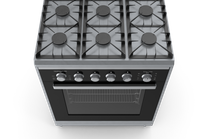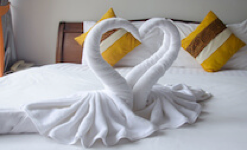 ---
Location