Things to Know
House Rules:
Check In : 03:00 PM - 10:00 PM
Check Out : 07:00 AM - 11:00 AM
Refundable Damage Deposit - $500.00 will be charged at the time of booking which is refundable. If you damage the home, you may be charged up to $500.00
Cancellation Policy:

100% refund (minus credit card charges) if you cancel at least 60 days before check-in.
50% refund (minus credit card charges) if you cancel at least 30 days before check-in.
No refund if you cancel less than 30 days before check-in.
Health & Safety:
Enhanced cleaning protocol—a rigorous set of cleaning standards with leading health and hospitality experts for the times of COVID-19 and beyond.
Sanitize surfaces
Sanitize every high-touch surface, down to the doorknob
Use approved products
Use cleaners approved by health experts, like disinfectants with 70% alcohol or higher
Thoroughly clean
Clean room-by-room using our extensive cleaning checklists
Wear a mask and gloves
Help avoid cross-contamination by wearing a mask and gloves
Wash all linens
Wash linens at a high heat setting
Follow all other local guidance
Comply with local laws, including any additional safety or cleaning guidelines
---
Description
Located directly on Barnes Bay, this estate has undergone a two-year transformation, led by architect Deborah Bekre and designer Scott Salvator. Enjoy a powdery white-sand beach and its clear, calm waters, perfect for swimming and snorkeling. An outcropping of rock keeps the beach private and the villa faces west, so it takes in spectacular sunset views.The villa seamlessly merges indoor-outdoor living, with multiple outdoor seating areas and several opportunities for alfresco dining. The modern, clean-cut architectural design wraps around the 50-foot infinity-edged pool on three sides, set steps away from the beach, across the manicured lawn.Interiors open to the ample decking, pool, sunny and covered outdoor areas. There are ample living areas on each floor of both the main and annex villas, and all nine principal bedrooms boast ocean views. Wooden cypress floors and artisan-crafted details combine with lots of natural light to create a warm, comfortable ambience.Those who like the active life can enjoy a lighted tennis court, table tennis, billiards, a putting green and lots of watersports equipment, such as paddle boards, snorkeling gear, kayaks and a Hobi Cat. There's even a 1,000-square-foot home fitness center, complete with a personal and a yoga trainer. Kids will enjoy an activities coordinator (four hours daily). Indoors, the villa features a home theater with a large flat-screen HD TV, as well as large collections of movies, books, music and board games.And, of course, the full Starkey-trained staff is on hand to ensure that guest needs are all looked after. Custom rates are available for smaller groups.
AMENITIES:
Air Conditioning:
Audio System: State of the art home audio system
Balconies/Terraces:
Beachfront:
Book Library:
Indoor Recreation: Extensive video, book and music library, and board games, pool table, ping pong table
Security: High-tech security system
Outdoor Recreation: Beach volleyball, beach paddle tennis, bicycles
Home Theatre System: Home theater with large flat screen HD TV
Internet Access: Wireless high speed internet
Jacuzzi: Large Jacuzzi on the beach
Media Library: Video and music library
Outdoor Cooking Facilities: Beach BBQ
Swimming Pool: Heated 50'X30' freshwater infinity edge pool
Golf: Golf putting green and pitching tee onsite
Television:
Telephone: Free overseas telephone calls to North America and United Kingdom
Tennis: Floodlit tennis court
Transportation: Transfers to and from airport and sea ports on Anguilla, chauffeured luxury vehicle
Additional Amenities: Choice of one daily foreign newspaper daily
Fitness Facilities: 800 sq. ft. fitness center
Beach Accessories: Beach volleyball, beach paddle tennis
Water sports equipment: Kayaks, paddle boards, Hobi Cat, snorkeling equipment
SERVICES:
24 hr Security:
Chef:
Concierge Services: Concierge and shopping service
Gardener:
Property Manager:
Laundry Service: Daily laundry service, unpacking and packing service
Masseuse: **Experience Package includes 30 hours of massage and spa treatments at Cerulean's private spa with Carita brand treatments and products
Security: High-tech security system
Valet Parking:
Housekeeping: Constant housekeeping service with turndown service
Meal Service: Breakfast, lunches, 5 dinners per week, all beverages (including top shelf spirits + fine wines)
Staff: Private Service Attendants (Butlers/Housekeepers/Housemen/Beach Boys)
Transportation: Transfers to and from airport and sea ports on Anguilla, chauffeured luxury vehicle
Other: Meet and greet upon arrival
DISTANCES:
Long Bay Village: 5 minutes
Cuisinart Resort Golf Course: 10 minutes
Clayton J. Lloyd International Airport (AXA): 15 minutes
Units need to remain unoccupied for 24 hours in between check out and the time housekeeping can clean by government orders. Units have to be blocked off between 24 to 48 hours between check-in and check out to get the unit re-cleaned up to Covid-19 standards.

WE DO NOT SUPPORT OR CONDONE "PARTY HOUSES"-

Our 'Rules & Regulations' change from time to time. It is your responsibility to check for updates. All the guests have to agree to adhere to the most up to date version during the time of your stay. We run high-end upscale homes; smoking is not allowed inside the home or you will be subject to a $500 fine. Do not throw cigarette butts on the ground.

Our neighbors and homes are to be RESPECTED. Our homes are located in exclusive neighborhoods. We do not tolerate any disturbance to our neighbors. No wild parties are allowed; if it is discovered that you are having outrageous parties you will be asked to leave with ZERO refund.

All our guests have to adhere to all the information provided on this website as well as any and all other documents pertaining to the rental of any home that has been sent to you. We are confident that everything will be just fine. However, as policy dictates, we must remind you that our homes are located in very quiet, upscale neighborhoods. Respecting our neighbors is our foremost concern.

If our neighbors or the police call us for any disturbance, you will be asked to leave without a refund. On average, most people are clean, quiet, and respectful. Unfortunately, over the years we have had one or two occasional guests who seem to have forgotten their manners when renting our home.

Below is the list of the unacceptable behavior in our premises and if not followed and explained to all your guests or anyone coming to the home, you will be asked to leave WITHOUT A REFUND. All of your guests must be made aware of the 'Rules & Regulations'. Ask your guest or anyone coming into the home to visit our website and read over all of these 'Rules & Regulations'.

Unless special arrangements have been made, we have a 3-night minimum stay at all of our properties. Prices may be higher during weekends, holidays, conventions, special events, and summer vs winter. No price is guaranteed until all contracts have been finalized. Always check to make sure your dates are available prior to booking. Thank you for your cooperation.
Things Not Allowed in the Vacation Home
Smoking in the home/Please do not throw cigarette butts on the ground.
Tampering with the pool equipment
Moving furniture around from room to room
No DJ's, Live Bands, Loud, wild parties
Jumping off the roof into the pool
Additional guest and/or parties without prior written consent
Loud music after 11 pm outside
Early check-in
Late checkout
Dirty dishes left in the kitchen
Using BBQ as a fire pit
Fireworks of any kind
Fighting
Police called to the home other than a medical emergency
Pets or Animals; there are no pets or animals allowed in or on the premises at anytime
Throwing and leaving trash on the property or neighboring properties or the neighborhood
Putting feminine products, paper towels, baby wipes, etc. down the toilet
We must be notified in writing 3-days prior to check-in if you would like to heat the pool or Jacuzzi at any of our homes. We make no claim or guarantee the temperature or consistency of the pool water temperature.
Your Responsibilities
Even though you have been charged a cleaning fee, it is your responsibility to leave the home in the same condition as you found it except for washing sheets, towels, and other linens. You are responsible for washing all the dishes that you use or run them through the dishwasher prior to checking out. There can be no leftover food left in the refrigerator or the home. All leftover food must be thrown away. Unopened can goods can be left behind.

You do not have to unload the dishwasher. You must bag up all your trash and take all the trash out and set it on the curb or placed in dumpsters before you leave or check out of the home. Turn off all lights and A.C. or heat while you leave.

Always check to ensure all doors and windows have been locked every time you leave the home and before locking up and checking out, as we take NO responsibility for lost or stolen items. Check to ensure you have all your personal items prior to checkout as we cannot/do not ship any items left behind.
Acceptance
By completing the form below and clicking "Submit", you are acknowledging that you are at least 25 years of age AND have fully read all of the "Rules and Regulations", terms and conditions set forth here, on our website and all documents that have been sent to you. You validate and certify that you are in fact the legal owner of the credit card that you have provided for payment processing, said rental as well as any and all other services ordered or rendered.

Unless special arrangements have been made, we have a 3-night minimum stay at all of our properties. Unless special permission has been granted and requested in writing, there is to be no more than the agreed amount of people allowed in the home as stated on the contract. Before returning the "CONTRACT", you have to fully accept all terms and conditions set forth here, our website and on the "CONTRACT" or any other documents associated with the said rental property.

It is understood that only the person listed and or named on the contract must be the only person to check into the home. If for some reason, you are not able to check into the home on the dates specified in the contract, we will consider this a "No Show" and there will be NO refund whatsoever. By NOT following the terms and conditions outlined in the "Rules and Regulations", you understand that you can either be fined by way of not having your full deposit returned to you or be asked to leave without a refund or in some cases both. Even if a security deposit was never authorized at the time of renting the home, you are still responsible for any damages caused to the home by you or any of your guests.

It is further understood that you (the client) are responsible for everyone in your party and/or anyone coming into the home and that you, the client, is taking full responsibility for the people who enter the home. We expect that you and/or your guests will not bring a lawsuit forth to any one single person or company or any associated affiliates or colleagues or homeowners of "Vegas Quality Homes™️" and/or Richard Klipper for any reason whatsoever. The management or owners shall not be held responsible or liable for any bodily injury/death caused to you or your guest while in or on the premises.


Subscribe Us On YouTube
https://www.youtube.com/watch?v=-bobau7jl0A&t=141s

The Maruca Group

---
Amenities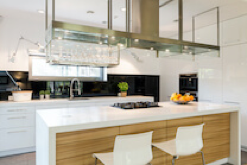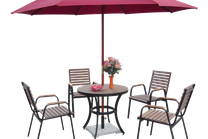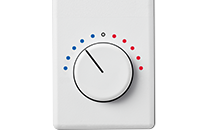 heating & air conditioning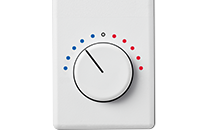 heating & air conditioning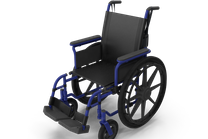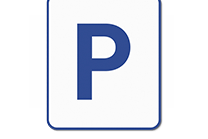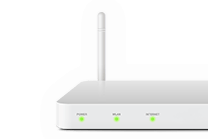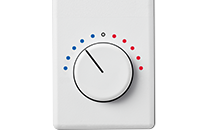 heating & air conditioning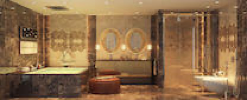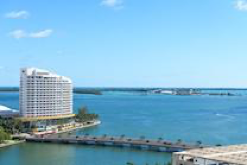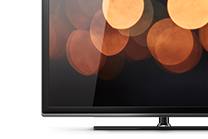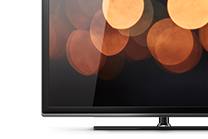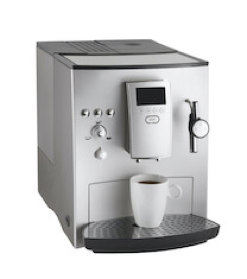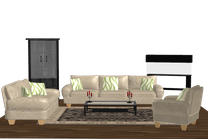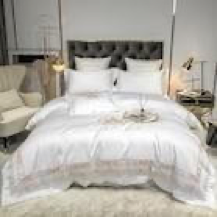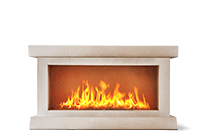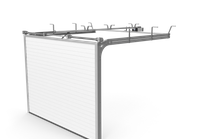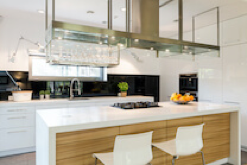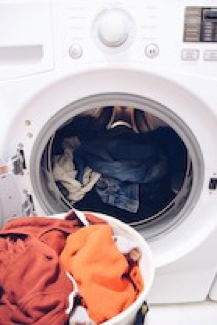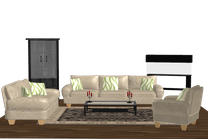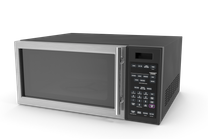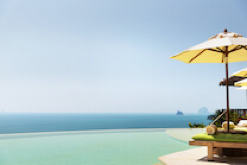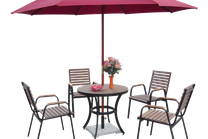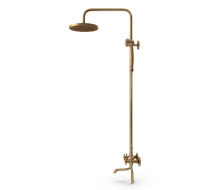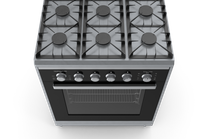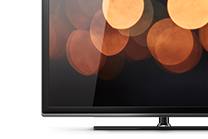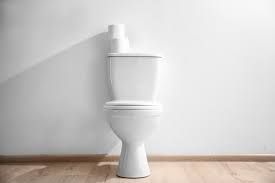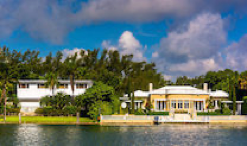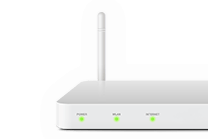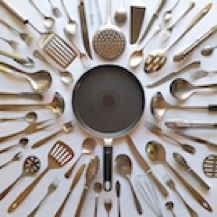 cookware & kitchen utensils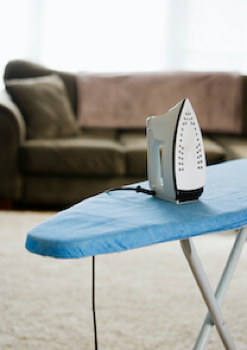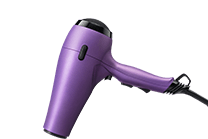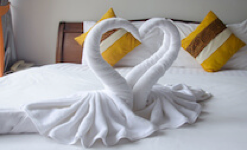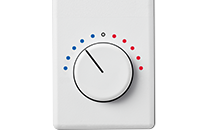 heating & air conditioning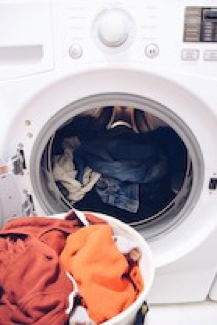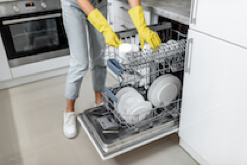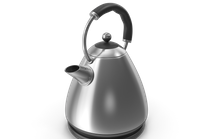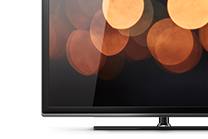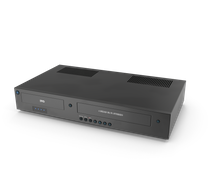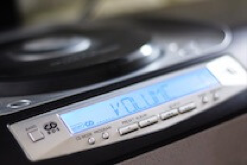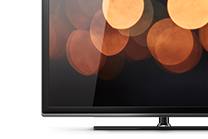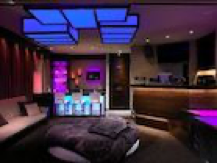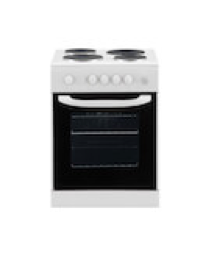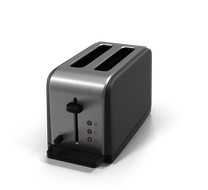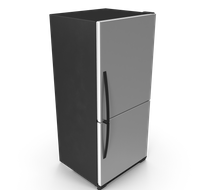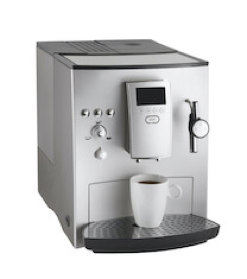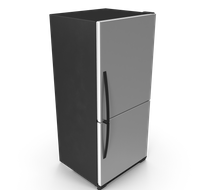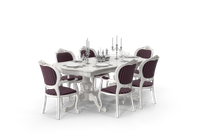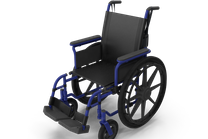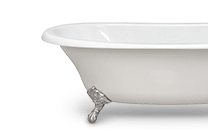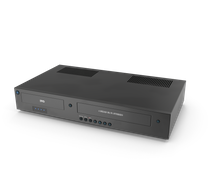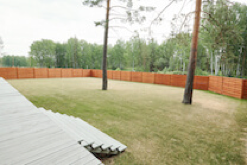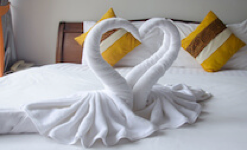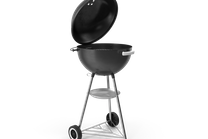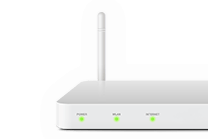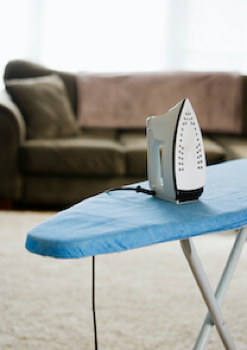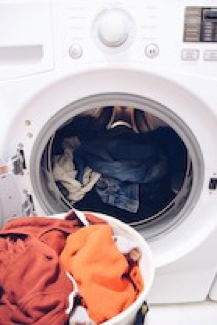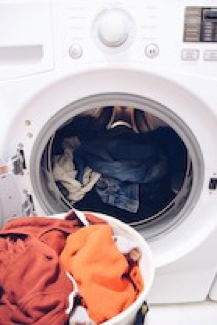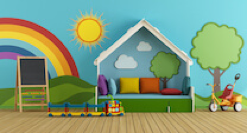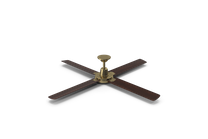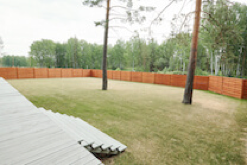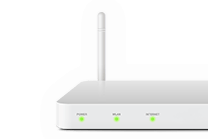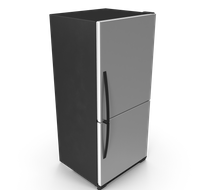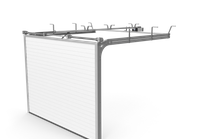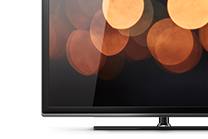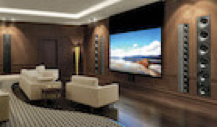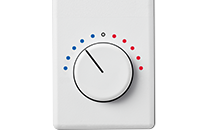 heating & air conditioning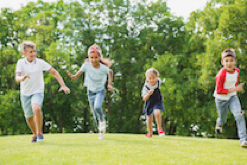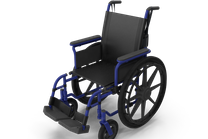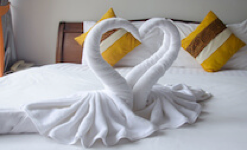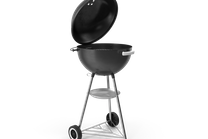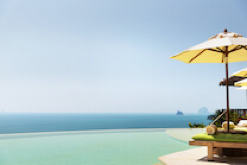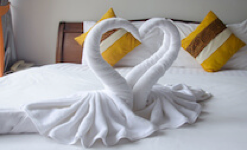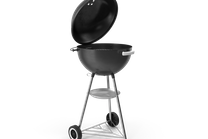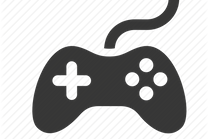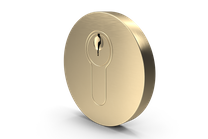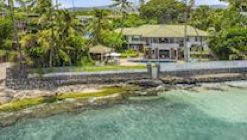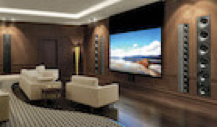 ---
Location